These are the top energy-efficient characteristics to consider when planning a custom home and why they matter.
Of course, with a new home, you'll be able to enjoy new siding, which often lasts between twenty to forty years: but siding is for more than just looks! Pay attention to alternatives to vinyl siding that allow you to keep your home as protected from the elements as long as possible.
Generally, this refers to siding that comes with insulation behind it and is tightly installed while still allowing flex for weather, so it doesn't crack. Rustic metal siding is incredibly popular for this, albeit more expensive.
You can get almost any look from any material of siding now, so focus on the abilities of the siding, and your personal budget, before you start to worry about the finish or shape of the siding. After all, if you go with the right siding, it can last over fifty years, and that's great news for your home!
Your home needs to be as airtight as possible in order to be energy efficient. This means checking your windows and doors before anything else. Make sure the home is built with the highest quality windows your budget will allow. Windows are the weakest link in the thermal envelope with average double-paned units having only the equivalent of r-3! Reputable triple-paned units provide up to an r-8!  It is also very important that they have a great seal and are installed professionally with no risk of leaking or cracking. You should also ensure your doors are able to seal when you shut them. 
Although this can feel like overkill to some, letting any draft into your home can boost the amount of work your HVAC system has to do and can make for incredibly expensive heating and cooling. An energy-efficient home is one that's as sealed as possible from the outside world.
The details matter since even small items like modern soffits can make your home attractive or unattractive to you. One great detail is to create built-in storage. Look for a design that allows plenty of room to store anything from gardening supplies to food and other goods. Keep this type of storage sealed, without vents, just good doors, and it will reduce the amount of space your air needs to circulate to keep the same temperature.
4. Low Flow Toilets and Shower Heads
Water use has been a major concern for the last fifty years, and a major part of that in the home is our toilets and shower heads. Consider investing in low-flow options for both of these, and get your water usage as low as possible. This will ensure that your home is just that much more efficient than it would have been otherwise. The reduced amount of water use will also save your water heater from working so much for showers.

Your HVAC system has to be in great condition for your home to be truly energy efficient. One of the major tells of this is whether it comes with a good backdraft damper, which allows contaminated air to leave your home without welcoming in any air. This helps seal your home further than it is and keeps the good air in.
6. A Mix of Natural and Artificial Lighting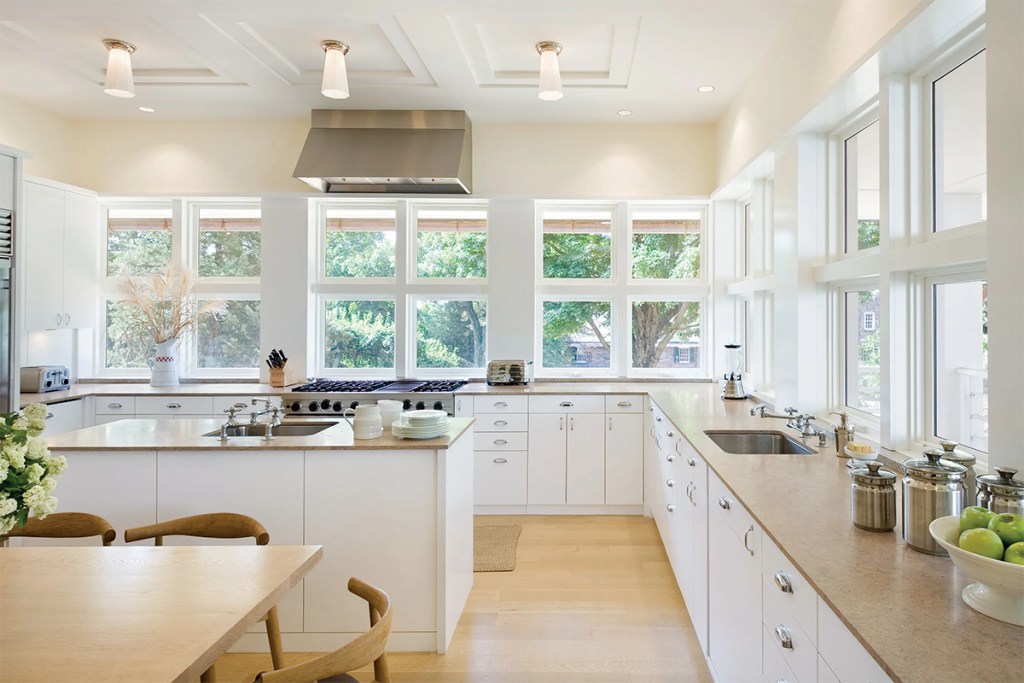 The average light bulb doesn't use a ton of energy, but it's still more than you should be using if you have access to good natural light. In a custom home, look for a good mix of window placements so that regardless of what time of day, if there's sunlight, you have light within your home.  
Great blackout curtains can be an awesome addition to your bedroom if you don't want it to be bright in there until you wake up but still allows you to have a bright bedroom when you want it.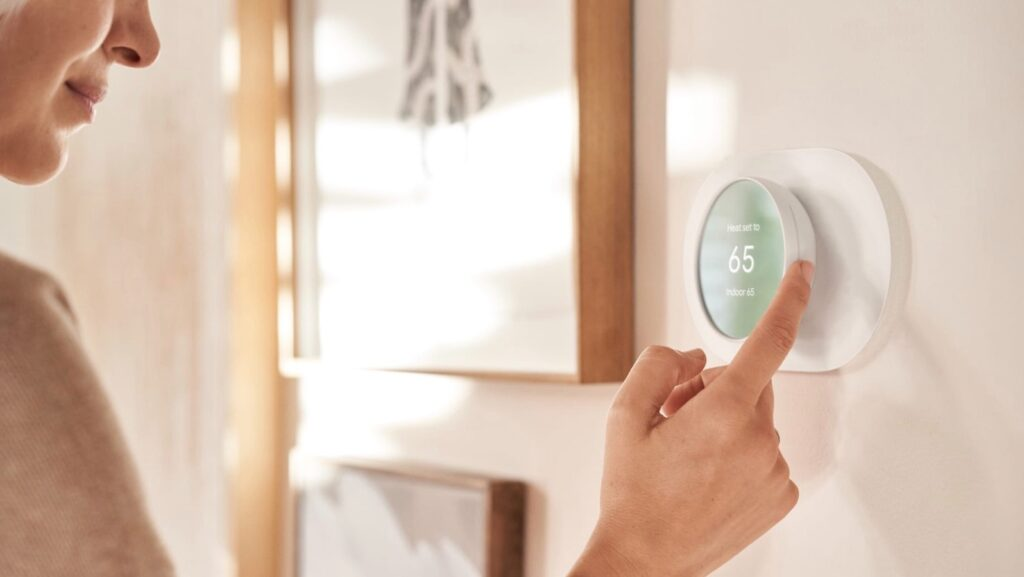 A little luxury may not be a must for everyone, but it's one way to ensure that your new home feels like a fantastic addition to your life. Adding things like touchless bathroom faucets can add a little ease and sanitation to your life. 
Another option is to add smart features like a radiant heating thermostat. This is an energy-efficient item that allows you to control your home's heating and cooling system from anywhere in the world, ensuring that it's not running more than it needs to, and you can still arrive home to a property that's the best temperature for you!
Your Custom Home Should Be Everything You Want
When you're buying a home, it should be a property that you feel at home in, especially if it's a custom home. Consider some of these energy-efficient materials, and make this your dream property!
Sam Willis is a freelance writer that loves sharing his knowledge and expertise on real estate. He lives in Atlanta, Georgia where he enjoys spending time with his wife and researching real estate trends in his free time. Sam's work as a freelance writer can be found on Building Product Advisor, a new construction industry resource.
Ready to build your custom home? Get in touch.