Anyone who knows our team knows that we are always looking for new, delicious restaurants to try. That's one reason why Chattanooga is such an attractive city to visit or to live in — our wide selection of homegrown restaurants is right up there with our overwhelmingly beautiful scenery and endless list of outdoor activities. If you're looking for a delicious place with a great atmosphere, try one of our top picks for best restaurants in Chattanooga…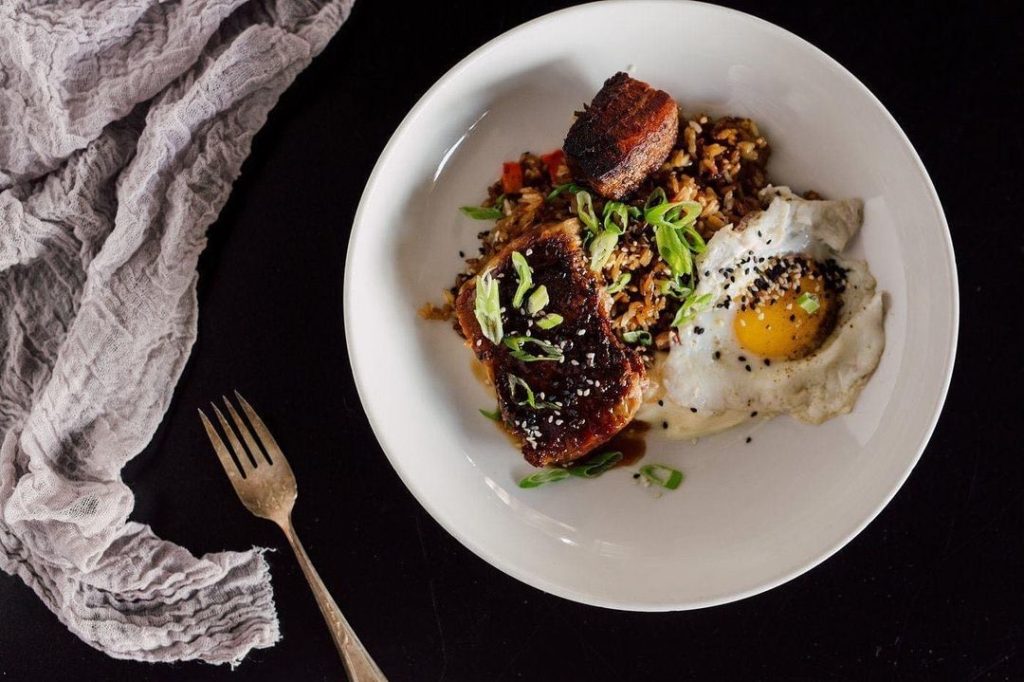 One of our top places to enjoy delicious food with friends in Chattanooga is Meeting Place – located right next to their flagship restaurant, St. John's. We love the cozy upscale vibe and we're known to order their Pork Belly Fried Rice (yum!), their burger is one of the best in town, and can't forget the Truffle Fries. Finish the evening with their Carrot Cake Soufflé!
If you don't have a reservation, you can usually find a seat at the bar or upstairs.
Photo: @kculp_com
In the mood for something warm and delicious? You must try one of Main Street's newest restaurants, Hello Monty on Main. Their crispy brussels with charred lemon aioli are amazing!
Photos: Hello Monty
One of our favorite date night and happy hour cocktail spots since… well… forever. Their menu is always top notch and they're continuously offering new, exciting, delicious selections that inspire your appetite. If you haven't had their oysters, they're some of the best in town. If you're in town for just a few days or you live in Chattanooga and just want to experience modern upscale dining, you must add Easy Bistro in the ever beautiful West Village to your list of restaurants to try.
Tip: Call before you go to make a reservation.
Photo: Easy Bistro
Beautiful, upscale restaurant tucked into the Southside, serving up traditional home-cooked Mexican flavors plus plenty of hand-crafted cocktails to choose from. You really can't go wrong with their menu!
Photo: Laura Freeman

One of our fave Main Street places to grab a bite and owned by the same chef as Easy Bistro. This place has a modern, airy vibe and also offers fresh cuts of meat, fish, and even some of our favorite fresh chorizo in their case. Definitely try their burger, or any chicken entrée on the menu. So delicious!
Photo: Main Street Meats

This place is so cozy inside and they have a beautiful patio area to enjoy the fresh air with friends! So far, we've tried the burger, all of their apps, watermelon salad, and can't wait to try their catfish and grits!
Photo: Rosecomb
Great spot for grabbing some fresh, savory ramen, our favorite Spicy Crab Noodles, or any one of their small plates. Two Ten Jack is located down under Warehouse Row, so you can grab a bite before wandering the shops and taking in the beautiful design of the place. Great date spot!
Photo: Two Ten Jack

Some of our favorite Italian cuisine in Chattanooga with a great indoor and outdoor atmosphere. We usually order Orecchiette & Bolognese, Lasagna Bolognese, Rigatoni al'Arrabbiata & Sausage, Chicken Picatta, or a Caesar Salad.
Photo: Il Primo
Amazing, well-designed, upscale location with a great patio and delicious Italian cuisine featuring local ingredients. We usually order their pork shoulder, meat & cheese board, or their truffle flatbread, but you really can't go wrong with their menu!
Photo: Alleia

We believe these are some of the best burgers in Chattanooga, hands down! Great casual spot to meet friends and amazingly convenient location in Riverview, close to Downtown, Frazier Avenue, and Coolidge. We usually order a salad with their Gouda Burger.
Photo: Tremont Tavern

Huge indoor and outdoor space plus a private indoor space perfect for intimate gatherings. What we love most is their expansive menus featuring fresh ceviche, salads, sandwiches, Latin American and Lowcountry inspired cuisine, burgers, plus they have a great selection of handcrafted cocktails.
Photo: State of Confusion

Great, casual North Chatt location right in the center of things – where you can get some of the best authentic Neapolitan Pizza, salads, and paninis. We usually order their arugula salad and chicken panini.
Photo: Fiamma Pizza Co.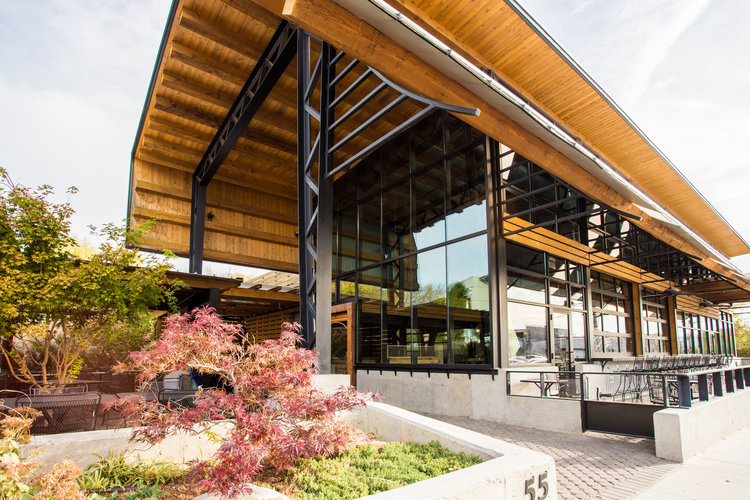 Locally owned architectural gem on the Southside, serving up a laid-back vibe and some of the best Southern comfort food in town. One of our favorite things on the menu is their Spicy Miso Brussels and they are also known for their delicious Sunday brunch. Be sure to try their chicken and waffles and breakfast burritos!
Located right next door to Chattanooga Choo Choo within the Historic Southside, Stir offers classy vibes, a patio out in front, as well as a great menu. We usually order their fresh oysters, truffle fries, chicken chop salad, blackened fish tacos, and they also have a great selection of craft cocktails.
Photo: Stir